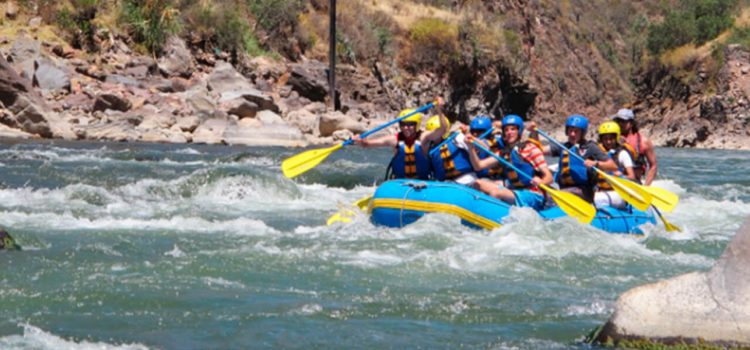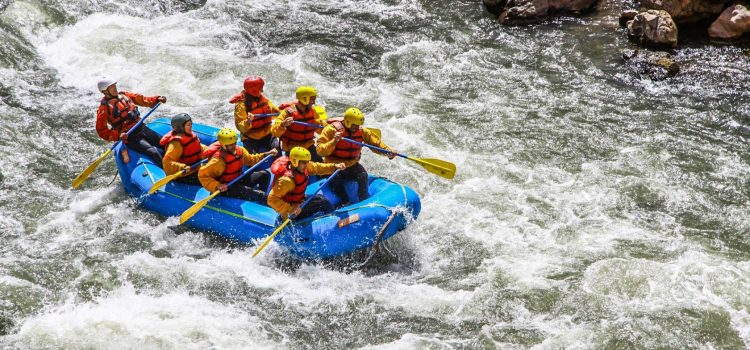 Chuki and Cusipata are our popular rafting sections during the dry season located at upper of Urubamba river, located after Urcos town a 60 Km south from Cusco with nice and scenic views from andean villages, it is less crowded, tranquil and cleaner than the Ollantaytambo section. It consists of rapids that are graded II, III. Overall, you will be running the water for about 2 and a half hours, with some parts for relaxing and soaking up and other parts for pumping up your adrenalina levels. Also, there will be a guide in a Kayak in some rapids and technical spots where he will scout first and indicate appropriate directions. Upon arrival to the river, you will be gear up with a wetsuit, helmets, waterproof jacket, and life jacket. The guide will offer a 15 minute safety briefing and give general information for the group (check all are dressed well, how to paddle, learn basic rules, follow up instructions). Leave your belongings on our private bus later on the driver will meet us at lunch place. Afterwards we have a picnic lunch, with hot and cold drinks, right there in the middle of a small village or near the river with fantastic views of south of Cusco.
Itinerary
Day 1: URUBAMBA RAFTING 1 DAY – CHUQUICAHUANA SECTION
This section is called Chuquicahuana and the most popular and the best part of the Urubamba River it is located at 2 hours southern from Cusco. It is classified as class II, III and III+. This section has continuous rapids and for one day trip it's a great fun. This section is usually too high in Jan Feb and March so the Cusipata section is run when the river is high. 
Then 2 hours private transport into a beautiful and very scenic views of lakes, villages and towns in the way to Urcos and Cusipata. Once we get there, you have time to change in a river rafting clothes, you will find a wetsuit that will fit you. Afterwards, you have to pick up a helmet, a life-jacket and a paddle, once you are ready, your guides will offer a field briefing of each details after definitely a great picture time !!!.
Time to pull the raft to the river and to learn the commands. Once on the raft and far from the shore, the real fun starts. The river is smooth in the beginning, giving you the chance to practice the commands when the guide tells you, but don't worry, the bumps will come soon. You realize soon that the river is getting rougher, it's time to paddle. Suddenly the rapids show up, and you will see yourself paddling. You will get soak, even if you don't fall, water splash from everywhere, and it's cold, you will be glad that you are wearing the wetsuit and a wind cutter.
It is very important to follow the guide´s instructions and paddle seriously after the commands, this will keep in a good balance of the boat. After various rapids the river calm down for a while, giving you the chance to rest for a little while until the next rapid come. The rapids are basically rocks and holes on the riverbed. Rapids are classified from I to VI, been VI the roughest. In the Urubamba river, the rapids are class II up to III+ and IV when the river is high after the rainy season (December to March).
After two hours and an half your ride is about to end, I suggest, if it's a sunny day, to jump into the water and flow with the river. Don't worry, the guide will get you to the shore or back on the raft. It is always another guide on a kayak who goes next to the raft to pick up the people who fall, and also he will take pictures, this is great because back in Cusco you can buy a CD with all the pictures taken. 
Once back on the shore, the same bus will be waiting for you. After dry yourself and change your wetsuit for warm clothing, you will have a delicious lunch. Then a good nap on the ride back to Cusco.
Include
Private Transportation
Experienced Rafting Guide Class IV-V
Experienced safety kayaker
All Equipment (life jacket, spray jacket, wet suit, UK Avon Boats, etc)
Training by a Professional River Guide
Experienced safety kayaker.
Lunch (Vegetarian Option) hot and cold drinks.
If you are in a group 5-6 person we can pick you up from your hotel at 08:30 am, let us know your hotel name.
What is not Included:
Tips for the guides are optional.
Photo and video extra service with your guides. Check with your guide.
What to bring
Bathing suits.
A change of clothes for afterwards.
T-shirts.
Sun Screen, hat.
Towel.
Water to drink.
Waterproof footwear, runners or tennis are recommended.